The BWS2.0 Economic ENGINE
Collective Economics
The Economic Engine is the complete application of our three point strategy that lead to economic, social and political freedom. The idea is very simple: the people support the businesses, the businesses support the non-profits, and the non-profits support the people. The cyclical nature of the system creates opportunities while protecting our interests and resources.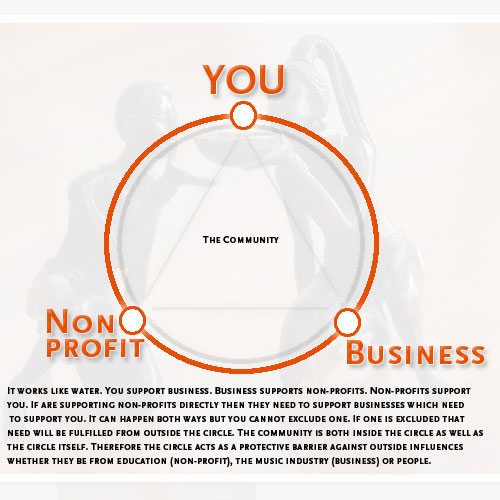 We start by creating a community of informed and educated and conscious black consumers who can then take part in different financial opportunities whether it is savings, investing, or online shopping. It is important that we build a brand that can we can all recognize and mention in our common everyday conversation. The more we do this, the more interest we can create, the more we can educate, and the more behavior can fall in line with the results we desire. When the community is there then black businesses have much more motive to participate, to listen, and grow with us.
We are fighting against institutionalized systems of power, propaganda, prejudice, exploitation and force. Part of our lack of power is due to our disconnection from each other. We can't fight any kind of war with a handful of guys, each on different battlefields. We must focus our individual power collectively so we can begin to rebuild and rebrand our communities in our image.